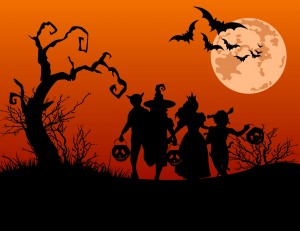 Halloween 2017 is here! The entire family is in for a ton of fun, sweets, costumes and scares. Here in LA we know how to get into the Halloween spirit. Some neighborhoods put on a haunted house and others compete for best decor on the entire block. With all the Halloween fun Los Angeles has to offer it can be a trick to choose the best spot so we put together a list of neighborhoods the whole family will enjoy! Here are the top 5 spots in Los Angeles for trick or treating this year.
1.Cheviot Hills
Almost all of Beverlywood and Rancho Park flock to Cheviot Hills to get the their thrills and treats every year. On Motor Avenue in particular, one house goes all out with decorations, music, strobe lights, and loads of kid friendly scares.
2. Angelino Heights
As one of LA's oldest neighborhoods, Angelino Heights boasts delightfully spooky Victorian mansions and bungalows. The residents of Douglas Street and the "Haunted District" Carroll Avenue go all out when it comes to decorations and treats.
3. Downtown LA
Downtown LA is the ultimate hot spot to be for Halloween 2016. The Annual Halloween Party for Downtown L.A. Kids at Grand Hope Park will offer caramel apples, bounce houses, spooky attractions and "trick-or-treat" doors. Bring the family to this Halloween event on Oct 31 5pm-8pm and still get home in time for bed. Advance tickets are $7 and $10 the day of the event.
4. Venice Beach Canals
Every Halloween the four block area of the Venice Beach canals is transformed into a magical and spooky place with beautiful decorations, twinkly lights, jack-o-lanterns and sweet treats.
5. Brentwood
Brentwood Glen is a charming and quiet neighborhood just West of the 405. Ideal for the tiniest trick-or-treaters this neighborhood's homes are close to one another and feature kid-friendly decor. Visit Brentwood Country Mart the night 3pm-5pm the night before for a trick-or-treat event.
Remember, always exercise caution when approaching a home, and be especially cautious when crossing the street. Stay safe and HAPPY HALLOWEEN from The Mendelsohn Group!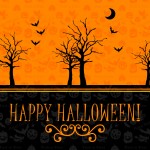 Click the icons to find us on Facebook, Instagram, and Twitter!